Contact
Overview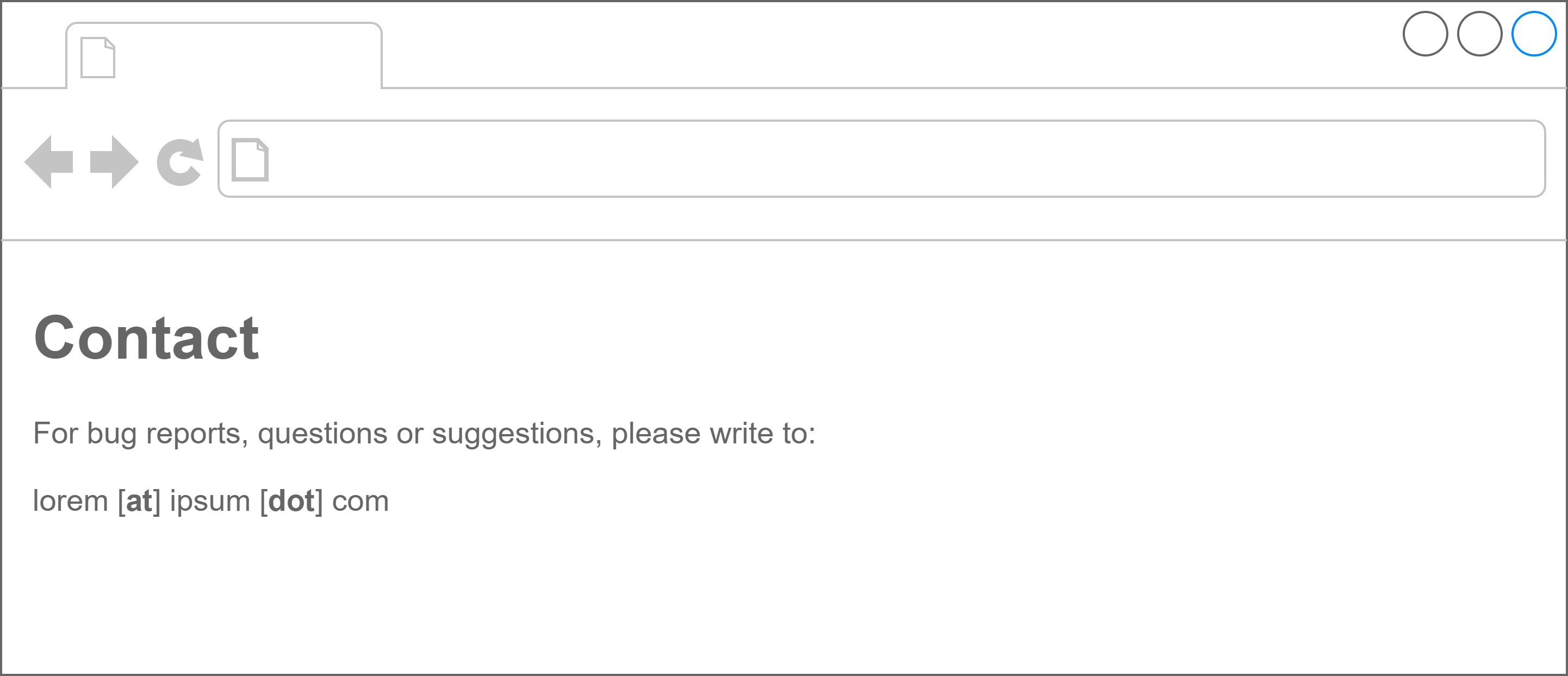 Problem
Users need to contact the team responsible for maintaining the tool.
Context
The answers to the user's questions are not always found in the interface. Furthermore, if the user finds an issue or has a suggestion, a form of Contact must be made available for communication to take place.
Solution
Dedicate a page to list ways to contact the tool maintainers. Contact can be made available by simply listing e-mails or using a contact form. The types of contact appreciated (e.g., bug report, suggestion, questions) should be described.
Rationale
The experience of using the tool can be undermined when the user encounters a problem or has a unanswered question. Contact allows issues to be resolved by bridging the gap between user and developer. Additionally, Contact can enable users to keep the database Status and Statistics up to date by submitting suggestions or updates.
Related patterns
Is contained
Used with
Examples
miRDB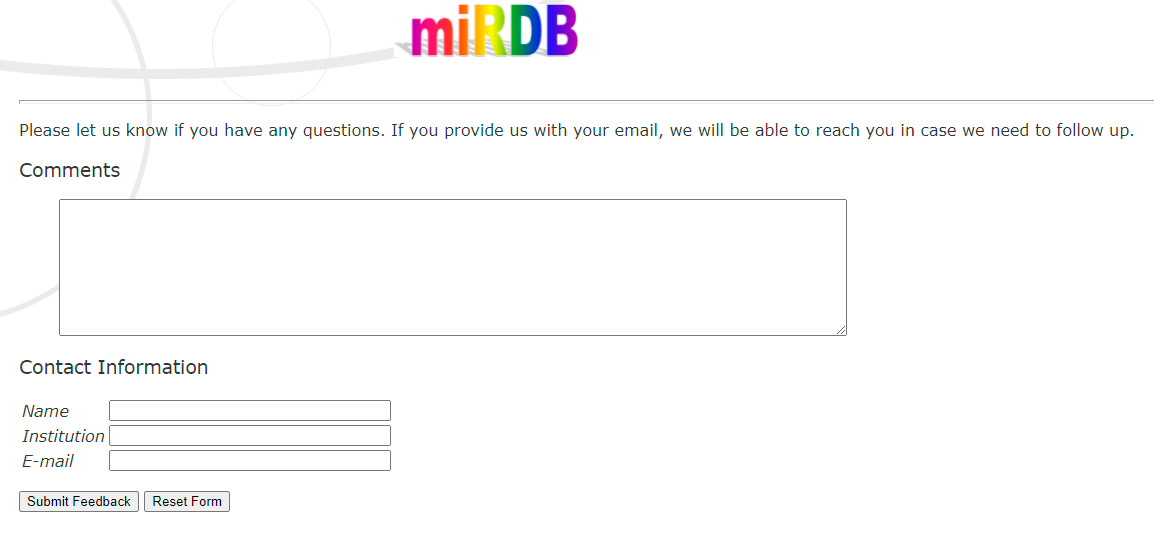 ---
---
miRTarBase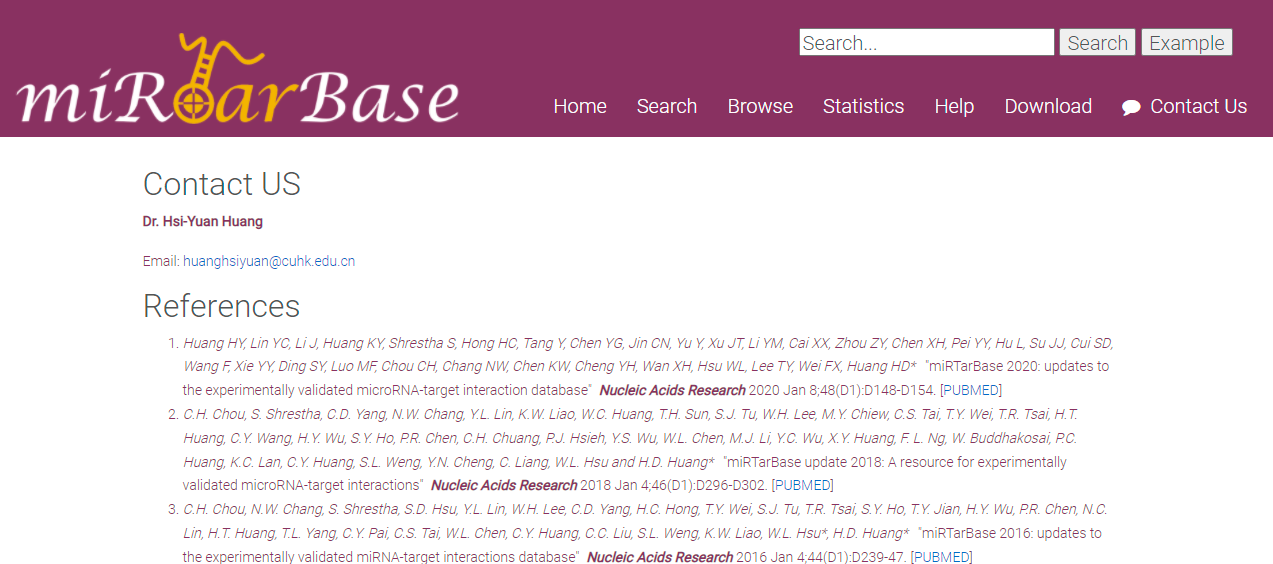 E-mail and name of contact person.
Citation provides the source for an in-depth explanation.
---